Our team is experienced and committed to the "inside-out" paradigm of health.
Dr. Marty Lovvorn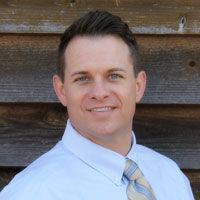 Dr. Marty Lovvorn is the founder and lead Gonstead doctor of Precision Chiropractic of Alabama. Dr. Lovvorn, first hand knows how devastating and life altering a health crisis can be to a family. His father had a heart attack in his 30's and Dr. Lovvorn, as a child, suffered the physical, relational and financial damage medical debt brings. Now, Dr. Lovvorn is on a mission to make Birmingham the healthiest place on Earth through his knowledge, experience, and life promoting habits that he shares. With extensive studies in biomechanics, exercise science, health research, pregnancy and pediatric development, this affords him a unique perspective of what works in healthcare – and what doesn't.
Dr. Lovvorn is a graduate of Auburn University (B.S.) and Life University (D.C). He is dedicated to specializing in the world renowned Gonstead Technique and is the only certified Gonstead doctor in the state of Alabama. Dr. Lovvorn is passionate about providing strategies to families for better health through corrective chiropractic care. Dr. Lovvorn is a certified medical examiner for D.O.T. physicals and drug screening through the Federal Motor Carriers Safety Administration and focuses on pediatric development, pregnancy and prenatal care, athletic injury recovery, and adult health.
Dr. Lovvorn, his wife, and daughter live in Birmingham where he can practice with his own family what he lovingly teaches his patients to do: Live by Design.
Dr. Taylor Mason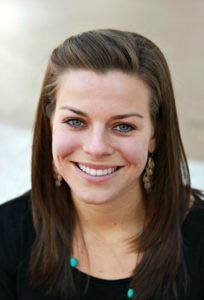 Having the tremendous blessing of being born into a chiropractic home of both parents being practicing chiropractors, Dr. Taylor knew from a very young age that she was called to be a chiropractor. It all started when she was born unable to breath. Her father administered a specific chiropractic adjustment that immediately helped her start breathing. She was also able to witness first hand the incredible results that chiropractic care can have on families after seeing all of her 6 siblings thrive under consistent chiropractic care since birth. As a result, Dr. Taylor is passionate about educating and giving families and individuals of all ages that same opportunity to live a life full of true health and abundance the way God intended.
Dr. Taylor spent her four years of undergrad at Lipscomb University receiving her Bachelor of Science in Exercise Physiology and then went on to receive her Doctorate of Chiropractic at Palmer College of Chiropractic where she also served as Vice President of the Gonstead Technique Club. She has attended many hours of advanced coursework in the Gonstead technique and pediatric care in order to properly and proficiently assess and adjust infants and children of all ages. She is a member of the International Chiropractic Pediatrics Association and is also certified in the Webster technique, a technique that focuses on pregnant mothers in all stages of the pregnancy process. Dr. Taylor is on mission to provide neurologically based chiropractic care for the younger generation so she can help them live the same subluxation free life that she was able to live.
Lindsey Lovvorn, Office Manager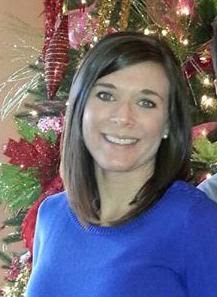 I am originally from Weaver, Alabama and have lived in Birmingham for almost 5 years now. The things that I love are spending quality time with my family, working out, and reading.
My chiropractic journey began a little over 5 years ago when I met my husband, Dr. Marty. I battled chronic sinus infections, respiratory infections, difficult menstrual cycles, and trouble sleeping. I had been on antibiotics at least 3-4 times a year for sinus issues since I was an infant, and had also been on birth control as a teenager for extremely difficult menses. When I started under care, the first change I noticed was a regular menstrual cycle. That quickly progressed into regular cycles that were VERY easy to handle (who ever knew that was possible?!?!) Now, after being under care for over 5 years, I still have no side effects of my menstrual cycle, AND I also haven't had a single sinus infection or respiratory infection. I went from having multiple a year to not having any in over 5 years! I also can fall asleep easily and stay asleep, which seemed impossible to me. Chiropractic has completely changed the way my body functions. It has also changed my 2 year old daughter's life. I have watched her battle with constipation, sinus infections, fever, and colic… all of which were healed thanks to chiropractic care.
Jordan Kelly, Chiropractic Assistant
I am from Birmingham, AL and studying special education at Auburn University.
Principled chiropractic has completely changed my life over the last 2 years. I was diagnosed with severe migraines when I was 7 years old, having 15-25 debilitating migraines every single month. I also battled tough menstrual cramps, anxiety and depression, sleep issues, and allergies. I had been to every doctor and tried every procedure and medicine out there to get rid of my migraines. I was on anxiety medicine, anti-depressants, and prescribed about 10 different migraine medications. I had been hospitalized many times because my migraines were so bad I physically could not take it. I started to give up hope of ever getting better and began thinking I would be miserable for the rest of my life. That is when I met Dr. Marty, and my whole world changed… I NO LONGER HAVE MIGRAINES AT ALL!!  I am off ALL medications. I sleep great. My menstrual cramps are gone, and my body functions the way it is designed to function!
Destinee Burgess, Chiropractic Assistant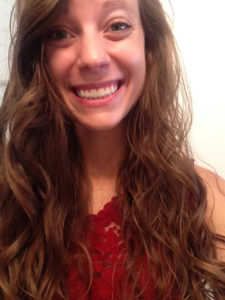 I am from Lakewood, Colorado, and I moved here in August.
I love chiropractic because I have never been in a place where so much healing occurs! I came under care when I began working here. For eight years I have struggled with significant dietary issues that have kept me bedridden for periods of up to 21 days at a time. I have traveled to the best doctors in all of America, and then spent my life savings overseas in search of a cure. No doctor ever found a single thing wrong with me…and yet I could not keep a full time job, maintain a healthy weight, or imagine that I would ever have the power and health to fulfill my greatest dreams. While I am still working to get my dietary issues under control, I have seen that I now fall asleep WITHOUT sleep med! I miss less work days than ever before, and am beginning to hope once more that I will eventually be able to pursue my deepest dreams.
Vicki Edwards, Chiropractic Assistant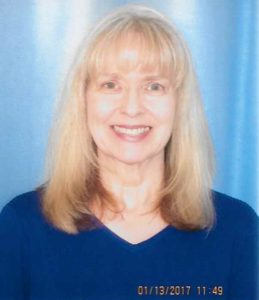 I am originally from the Greater Cincinnati Ohio area.
I am an advocate for healthy living. Like anyone, my health journey has had many turns to it. Good chiropractic care and a balanced life are key.
Through the years, I have watched chiropractic care help my family and myself achieve better health. I was first introduced to chiropractic care when my right arm felt tingly. A doctor had me take pain pills.  After 2 pills I knew some other care may be more beneficial. A friend suggested a chiropractor in the town I was living at the time. I followed the chiropractor's suggestions and within 2 visits my arm was better.  I was hooked and have continued care everywhere I've lived. Chiropractic care has been key for my health through my adult life and in my children's lives.