The premiere corrective chiropractic destination of
BIRMINGHAM ALABAMA


We are Alabama's only
Certified Gonstead Technique Doctor
EXPERIENCE THE ADVANTAGE


They Shall Lay Their
Hands on the Sick, and
THEY SHALL RECOVER


Gonstead Techique is the most advanced
chiropractic technique that is geared for results
NO DRUGS NO SURGERY


Our Gonstead trained doctors specialize in
sport injury recovery, pediatric development and adult health
OPTIMAL PERFORMANCE
EXPERIENCE CHIROPRACTIC EXCELLENCE
The Birmingham, Alabama based clinic is the largest Gonstead clinic in the state. Rooted in science and representing the best of the old and the new in chiropractic through the world renowned Gonstead Technique, Precision Chiropractic is dedicated to providing drug-free, patient-specific health care that works with nature rather than against it. With gentle chiropractic adjustments, nerve interference is removed and cell metabolism, organ function, and overall physical well-being is restored. We specialize in pregnancy, pediatric development, and adult health to enhance lives by building the foundation for a healthy body and mind from within. Through constant education, training and genuine patient service Precision presses on to help every person in the greater Birmingham area reach their God-given health potential.
ALABAMA ADVANCED CHIROPRACTIC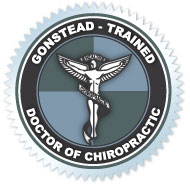 As one the top Birmingham chiropractic clinics and advanced Gonstead practitioners, our doctors have helped thousands in Alabama avoid back surgery, eliminate back pain and neck pain, and regain true health. As the premiere Gonstead specific technique chiropractor in the state, our goal is to target the source of spinal misalignment and reverse it.